Membership Privileges
BECOME A MEMBER OF CFFSC!
To sign up for membership, visit our online Membership and Test Registration Site on Entryeeze. Membership registration and renewal is now fully automated!
The 2020-2021 membership year begins July 1, 2020. You may register or renew as early as June 1, 2020. Membership must be current to test, compete in USFS competitions and participate in other USFS and Central Florida FSC activities.
---
USFS Membership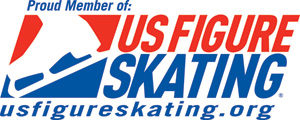 Your membership to the Central Florida FSC comes with a membership to U.S. Figure Skating.
Members of the organization have the ability to do the following:
Test at U.S. Figure Skating-sponsored test sessions
Compete at U.S. Figure Skating-sanctioned events
Participate in U.S. Figure Skating qualifying events
Represent your club at regional, sectional and national events
Participate in all sanctioned events events
Members also receive the following benefits:
Certificates of accomplishment for passing proficiency tests and placing at U.S. Figure Skating qualifying events (athletes)
Subscription to SKATING magazine
Individually numbered membership card
Coverage under U.S. Figure Skating's sports accident insurance policy
Special offers and discounts from U.S. Figure Skating corporate partners